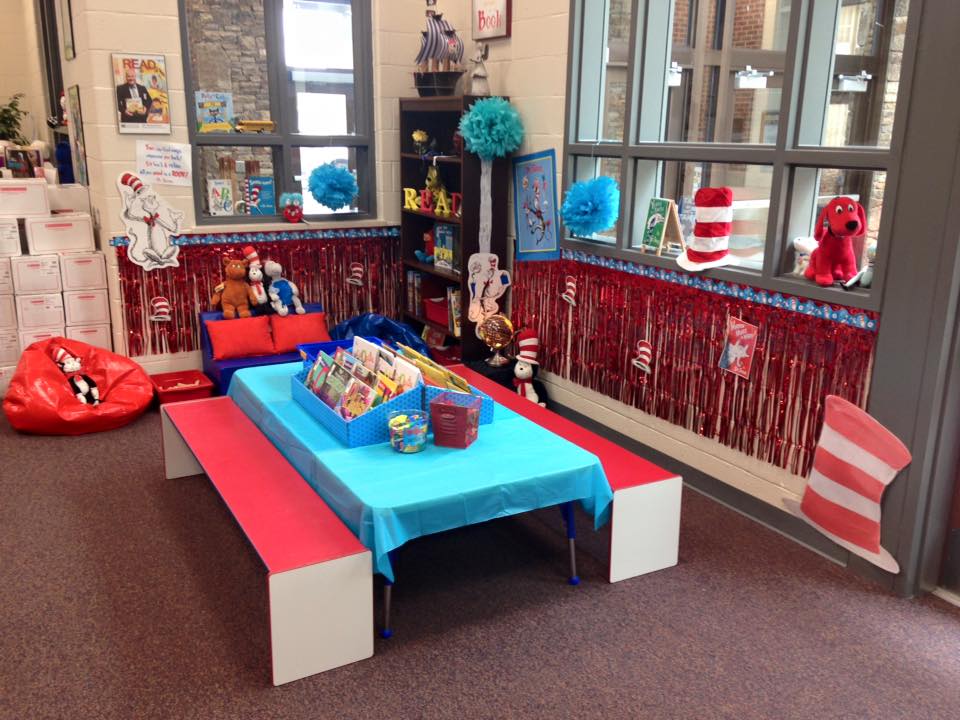 Media Center
Mrs. Pace
The CB Watson Primary School Media Center hours of operation are from 8:00 a.m. until 3:30 p.m., Monday through Friday during the school year. Students may visit the Media Center from 8:00-9:00 am each day or their teacher may schedule a group time for story time or a library lesson. Students in second grade are permitted to check out two books at a time and books are due back in one week. Kindergartners and first graders may check out one book.
The Media Center sponsors many special activities throughout the school year including a Scholastic Book Fair in the fall, Dr. Seuss' Birthday/Read Across America Day in March, National Library Week in April, and a Book Fair in May.
Charmed Readers Reading Incentive Program
Our school's reading incentive program is called Charmed Readers. Students can earn charms and prizes for time spent reading.
Click HERE for parent information on our Charmed Readers Reading Incentive Program.
Calendar Month Reading Log
Book Title Reading Log
Media Specialist-Mrs. Dawn Pace
Mrs. Pace holds a bachelor's degree in middle grades education from Georgia College and State University. She obtained a masters degree in integrated studies in education from Cambridge College. Later, she received an add-on certification in instructional technology/media. She has been an educator since 1999. She has been in Houston County since 2003 and she has worked as a language arts teacher at both Warner Robins Middle and Thomson Middle. She became the Linwood Elementary School media specialist in January of 2008. She has been the CBWPS Media Specialist since the school opened in 2013. She says, "I am very happy to be working here at C.B. Watson Primary. I want to inspire a love of reading at an early age."
On-Line Encyclopedia
GALILEO-Includes Britanica Elementary and EBSO eBooks
On-Line Card Catalog
EBook Links and Information:
Tumbleweed eBooks
Username: cbwatson Password: reads
Rourke eBooks
Username & Password: warrior
Lerner eBooks
Usename and Password: warrior
Social Studies Biography eBooks
Houghton Mifflin On-Line Books
Username: cbwpsgrade1 or cbwpsgrade2 Password: password
Story book read alouds
Online Textbook Links and Information:
Houghton Mifflin Social Studies Textbook
-including leveled readers for Pre-K through 2nd grade.
First grade username is cbwpsgrade1
Second grade username is cbwpsgrade2
The password for all students is password.
Harcourt Math Online Textbook