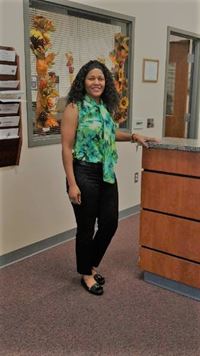 Parent and Family Engagement
Mrs. Monique Brown-Parent Engagement Coordinator, PEC (478) 929-6360 ext. 66401

My name is Monique Brown. I'm your Parent and Family Engagement Coordinator. My job is to encourage parents and families to be active in their child's education. Please check out our Parent and family Resource Center 8:30 - 4:00 PM. I have resources for academic, community, parents and much more.

Please take a look at the Parent Handbooks which contain all Title I Information for this school year. Title I information can also be found in our school's office and the Parent Resource Center. We value your feedback! To leave comments or questions, please click HERE!